Convenient Connecticut Home Automation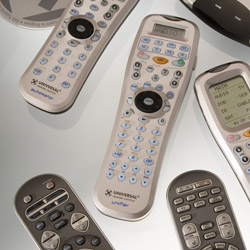 From our collection of remote controls, to the thermostat, to the small remote control that comes with some digital cameras, your home is cluttered with a series of unconnected controllers. For most homes, the burden of setting these controls is on the homeowner. Turning down the heat, switching off the lights, and watering the yard becomes the homeowner's responsibility.
What if your home knew automatically when to turn the heat down, kick up the air conditioning, water the plants, and open the shades? How much more convenient could your life be if you could control everything in your home with your blackberry, phone, or over an Internet connection?
A smart home automation system in New Canaan, Westport, Darien, or anywhere else in Connecticut can do all of that and much more. Smart Home and Theater Systems of Milford, CT designs their systems so that you won't have to deal with piles or remotes or controls scattered throughout the house- one easy to use system is designed to take care of it all. More so, the home system will operate on a far more sophisticated and advanced level. From the refrigerator to the kitchen sink, intelligent home systems are learning to work together. Consider these three examples:
Home Automation Example 1: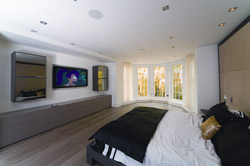 You and your spouse in Guilford have settled in for the night and are comfortable and relaxed. From your bed, you reach over and set your smart home system to "night" mode. The lights in the home switch off, the skylights in the bedroom open, and the doors lock securely. The appliances and HVAC system adjust accordingly with our green automated smart home design in CT.
You rest easy, knowing that your security system is ready to keep you safe. When you wake up, you know you can expect the smart home to wake you up, play some light music, and have a fresh pot of hot coffee ready for you. Your morning shower can be programmed to personalized settings that can include the water temperature, showerhead position, music selection, and many other settings. What a great way to end and begin the day!
Home Automation Example 2: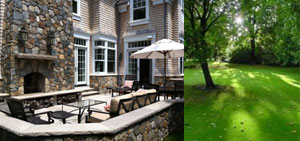 You're enjoying a pleasant gathering with yourself and several clients outside in your yard in Milford. One client is appreciating your garden, and others are gathered on the patio, enjoying the day and networking. Everyone's settled in and things are going pleasantly.
However, if 6:00 rolls around and your sprinkler system suddenly kicks in to water the lawn, the situation is going to quickly degenerate, and you're going to lose the business you worked for.
Fortunately, your smart home system is designed to overcome your own forgetfulness. Because your entire home is working as a team, the irrigation system knows that you're playing music on the back patio.
It assumes that people are in the area, and it's automatically rescheduled your watering until the morning.
In fact, your Connecticut lawn irrigation system has been keeping track of many factors. If the lawn is already wet, it will wait until it's dry to water the area. And if the earth is dry but your smart home system reports that rain is on the way, it'll wait a couple hours to see if the watering is really necessary!
Home Automation Example 3: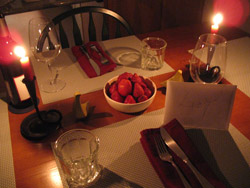 You're planning on surprising your spouse with a romantic evening. Towards the end of the work day, you access your home system by phone, switching on the "romance" setting.
By the time you reach home, the lights have dimmed, and mood music is softly playing over the speakers. The jacuzzi is warmed up, and the home theater is ready, with popcorn popping and ready to go.
Once you get home, you'll know that most of the preparation for a great night has already begun.
Your Customized Smart Home in Westport, CT
Smart Home and Theater Systems of Milford understands that every smart home in Connecticut is customized to meet the specific preferences of the customer. They're dedicated to making your home system easy to use and very accessible, so their customers can enjoy their savings, security, and convenience every day. They enjoy what they do and they're ready to help you. If you'd like an in-home evaluation for your smart home automation system, call or contact them today!
Looking for a price? Get a no cost, no obligation free estimate.